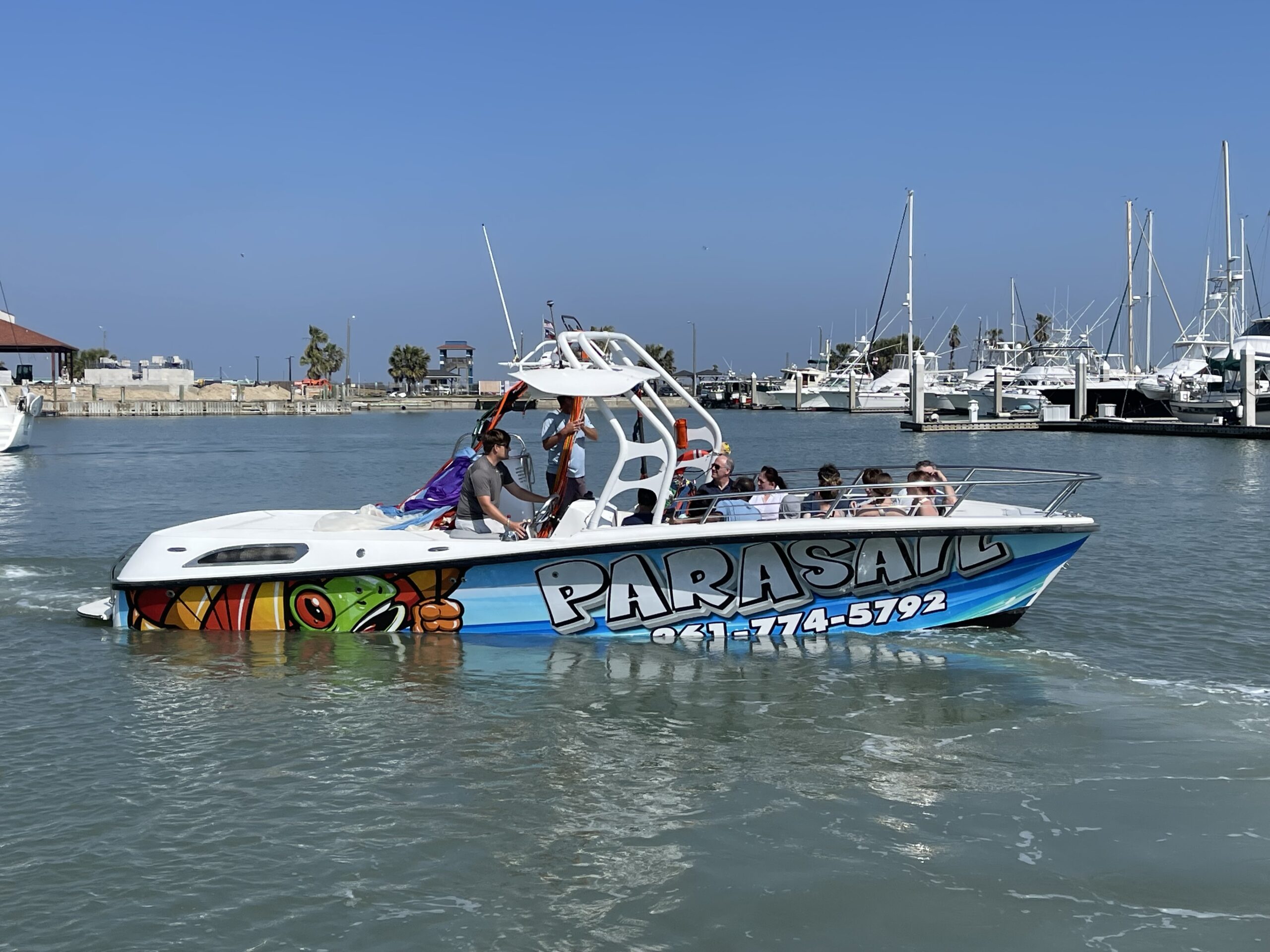 *2012 Centurion Flight 30*-FOR SALE!!!
*2012 Centurion Flight 30*
*12 Passenger Parasail Boat for sale.
*Everything Updated and Current- One Owner!
*Completely updated in 2022
*Current COI
*All new power package- 2022 Volvo Penta D6-380 w/Supercharger, 2000hrs.
*New 2023 DPI Outdrive, 700hrs.
*New 2022 McClain Trailer
————————————————————
*New winch drum bearings August 2023
*New level-wind bar and bearings 2020
*New follower box and new rollers 2020
*New swivel roller head 2022
*New brake, counter balance, hydraulic motor, pump and clutch 2020
*New PTO shaft 2023
*New fuel hoses 2023
*New hydraulic oil cooler 2023
*New electronics (everything) 2023
*New batteries 2023
*New EPIRB 2022
Meticulous owner and strict maintenance program on all systems.
-Engine oil every 200hrs.
-Outdrive oil every 200hrs.
-Fuel Racor filters every 50hrs.
-Hydraulic filters every 500hrs.
---
Extras:
-Custom boat cover made by Centurion that is in great shape.
-2022 DPI Outdrive 1300hrs (outdrive was a working take-off and is in the box ready for transport)
-Set of stainless steel G3 props 2022
-Set of stainless steel G4 props 2022
-Your choice of any or all of our new and used Volvo Penta parts from our 12 year collection.
This boat has been taken care of its whole life and it shows. It's actively operating and everything is 100%.
This boat will not disappoint. Centurion built these like tanks with very thick fiberglass.
Impressive power and performance with the new Supercharged D6-380. It's ready to work many more seasons of high volume for you.
Price: $95,000.00
Custom Chutes Inc. 1218 50th Ave Plz West, Bradenton, FL 34207
Curtis Clark's Direct Line: (972) 250-6700
Lee Abbott's Direct Line: (941) 713-8463
Custom Chutes Inc. is a parasails equipment design and manufacturing company with heritage of experience dating back over 45 years. Custom Chutes' design and manufacturing team has developed a reputation for the highest standards of excellence and we remain the largest builder of parasail equipment not only in the USA but worldwide.