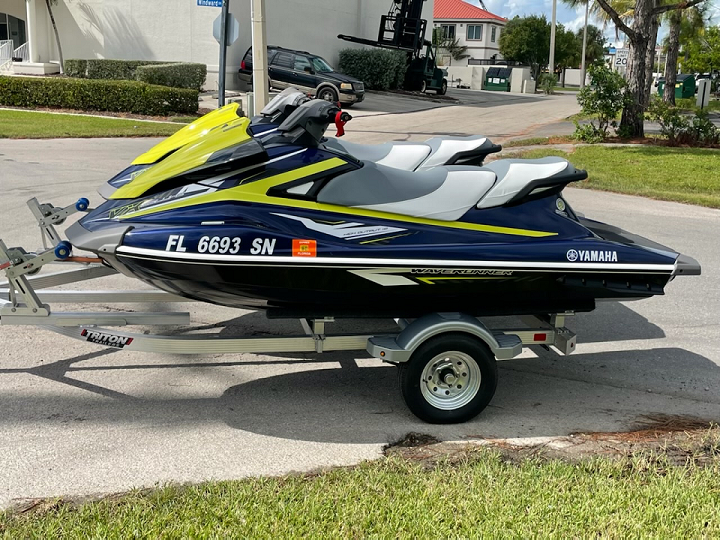 2020 Yamaha VX Deluxe Waverunners
Matching pairs of 2020 Yamaha VX Deluxe 3 passenger Waverunners on brand new Triton aluminum trailer with torsion axle.
Machines are fast, stable and fuel efficient and have only been run in the "Low Speed Learner Mode". These 3 passenger machines are equipped with the new RIDE technology , 18.5 gallon fuel tank and have been professionally maintained with service records.
We have 20 units to sell and can sell with or without trailers.
Complete package including brand new trailer is $16,995…..
Units without trailers are $7495 each….( New units MSRP is $11,249)
Price: Without trailers $7495 each
Custom Chutes Inc. 1218 50th Ave Plz West, Bradenton, FL 34207
Curtis Clark's Direct Line: (972) 250-6700
Lee Abbott's Direct Line: (941) 713-8463
Custom Chutes Inc. is a parasails equipment design and manufacturing company with heritage of experience dating back over 45 years. Custom Chutes' design and manufacturing team has developed a reputation for the highest standards of excellence and we remain the largest builder of parasail equipment not only in the USA but worldwide.