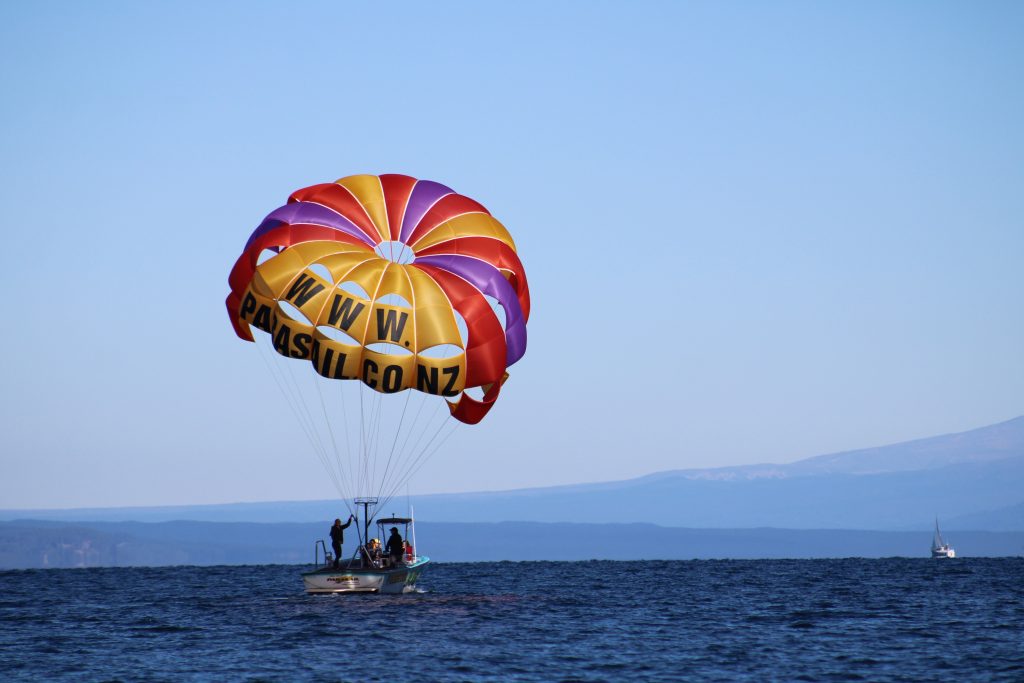 Parasail Captain New Zealand
We are looking for an experienced parasail captain in New Zealand for our seasonal operation. (November-May1st) We run a two-vessel operation and run out of Beautiful Lake Taupo.
We are also interested in any crew that would love to come down to New Zealand for the season.
The ideal candidate will have at least 2/3 years of flying experience. Be friendly, have an outgoing personality, and contribute to a positive work environment for both guests and employees. Be safe, personable, prompt, honest, and willing to work long hours. Weekends/public holidays are a must.
Please email your resume including prior work experience and references. Please include a phone number in your response, or you may call Lloyd for any information. +64225644183
Requirements:
Double vaccinated due to New Zealand entry requirements Under the age of 31 due to New Zealand working visa requirements Must hold USCG Captains Licence 25T or 50T Must have at least 2 years of driving experience.
Current First Aid
Pass a drug test and random drug testing throughout the season.
Pay will depend on experience.
Custom Chutes Inc. 1218 50th Ave Plz West, Bradenton, FL 34207
Curtis Clark's Direct Line: (972) 250-6700
Lee Abbott's Direct Line: (941) 713-8463
Custom Chutes Inc. is a parasails equipment design and manufacturing company with heritage of experience dating back over 45 years. Custom Chutes' design and manufacturing team has developed a reputation for the highest standards of excellence and we remain the largest builder of parasail equipment not only in the USA but worldwide.