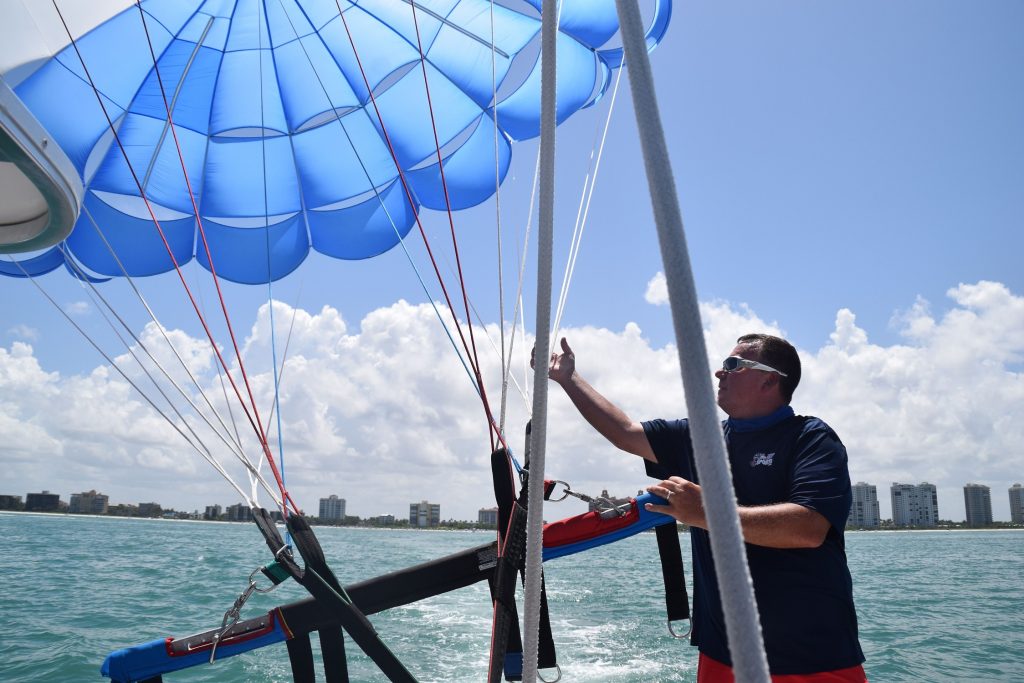 Parasail Crew / Mate and Banana Boat Captain (USCG 6pk)
Now hiring immediately for full and part time parasail boat mates / crew in Naples and Marco Island.
Also hiring immediately for full and part time Banana Boat Captains in Naples and Marco Island. We offer banana boat rides as well as other activities from the beachfront year round at several locations.
Experience in the parasail and water sports industry highly preferred, but we will train for the right candidate. Captain positions require a USCG Captain's License (6-pack or better depending on position).
We are a full time year-round operation (weather permitting)
Pay is hourly plus tips / commission paid weekly, with opportunities for overtime during our busiest times.
We offer excellent insurance and benefits for those who qualify, including paying half of health insurance, IRA matching, and paid vacation.
Must be a team player with great customer service skills as we are located near some of the most upscale hotels in Southwest Florida. Must be able to work holidays and weekends as needed.
Pre-employment background check and drug test required for all crew members.
If you love the water and working outside, we want to hear from you! We are a rapidly growing, tight-knit, and hard working team with plenty of opportunity for growth within the company.
Please email your resume via the contact provided, or you may call or text Brandon at tel:+1-239-273-6536″>239-273-6536<. Serious inquiries only please. =)Benefits:
401(k)
401(k) matching
Dental insurance
Employee discount
Health insurance
Paid time off
Vision insurance
Schedule:
10 hour shift
12 hour shift
8 hour shift
Day shift
Holidays
Monday to Friday
Overtime
Weekend availability
Supplemental Pay:
Bonus pay
Commission pay
Tips
License/Certification:
USCG Captain's License (6-pack or better) (Required)
Work Location: Multiple Locations
Custom Chutes Inc. 1218 50th Ave Plz West, Bradenton, FL 34207
Curtis Clark's Direct Line: (972) 250-6700
Lee Abbott's Direct Line: (941) 713-8463
Custom Chutes Inc. is a parasails equipment design and manufacturing company with heritage of experience dating back over 45 years. Custom Chutes' design and manufacturing team has developed a reputation for the highest standards of excellence and we remain the largest builder of parasail equipment not only in the USA but worldwide.