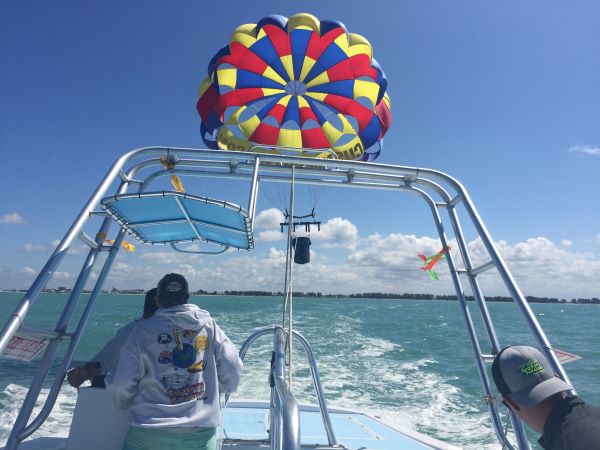 Parasail Training Course Dec 6th
December 6th / 2 places left
Open Full Parasail Training Course
This 5 day training course will be held at Custom Chutes facility in Bradenton Florida, for up to 4 people (minimum 2 people required for course to take place) open to anyone, individuals or groups. Daily course time 9 – 10 hours a day. Course will be a mixture of classroom & practical with content of:
Equipment
Maintenance & Equipment Inspection
Correct operation procedures to minimize equipment damage and save time
Set up, inflation and deflation
Captain & Crew operational skills
Correct operation procedures to maximize passenger safety
Emergency procedures
Flight zone safety
Safety equipment
FAA rules & ASTM standards
All trainees will be required to participate as other trainees practice passengers.
Book Now https://customchutes.com/training
Custom Chutes Inc. 1218 50th Ave Plz West, Bradenton, FL 34207
Curtis Clark's Direct Line: (972) 250-6700
Lee Abbott's Direct Line: (941) 713-8463
Custom Chutes Inc. is a parasails equipment design and manufacturing company with heritage of experience dating back over 45 years. Custom Chutes' design and manufacturing team has developed a reputation for the highest standards of excellence and we remain the largest builder of parasail equipment not only in the USA but worldwide.