10 Seat Side By Side Dual Directional
Commercial grade, reinforced construction, suitable for large sized operations.
Handles – 12
Product Weight – 110 lbs.
Inflated Size – Length 204" x Width 96"
Max Capacity – 10 People
Max Payload weight – 1,800 lbs.
Shipping Dimensions – 28" x 44" x 15"
Shipping Weight – 124 lbs.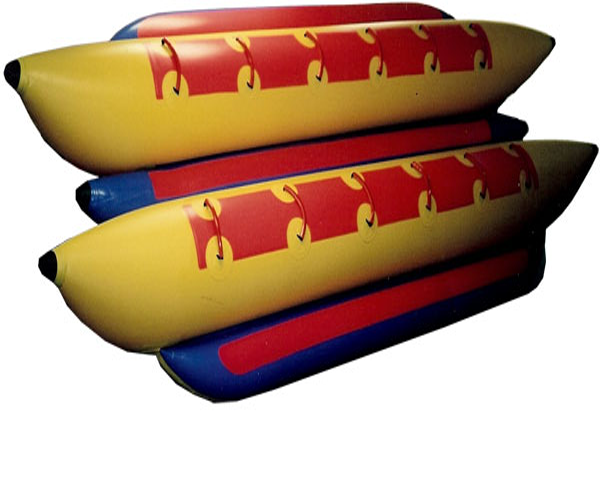 Custom Chutes Inc. 1218 50th Ave Plz West, Bradenton, FL 34207
Curtis Clark's Direct Line: (972) 250-6700
Lee Abbott's Direct Line: (941) 713-8463
Custom Chutes Inc. is a parasails equipment design and manufacturing company with heritage of experience dating back over 45 years. Custom Chutes' design and manufacturing team has developed a reputation for the highest standards of excellence and we remain the largest builder of parasail equipment not only in the USA but worldwide.