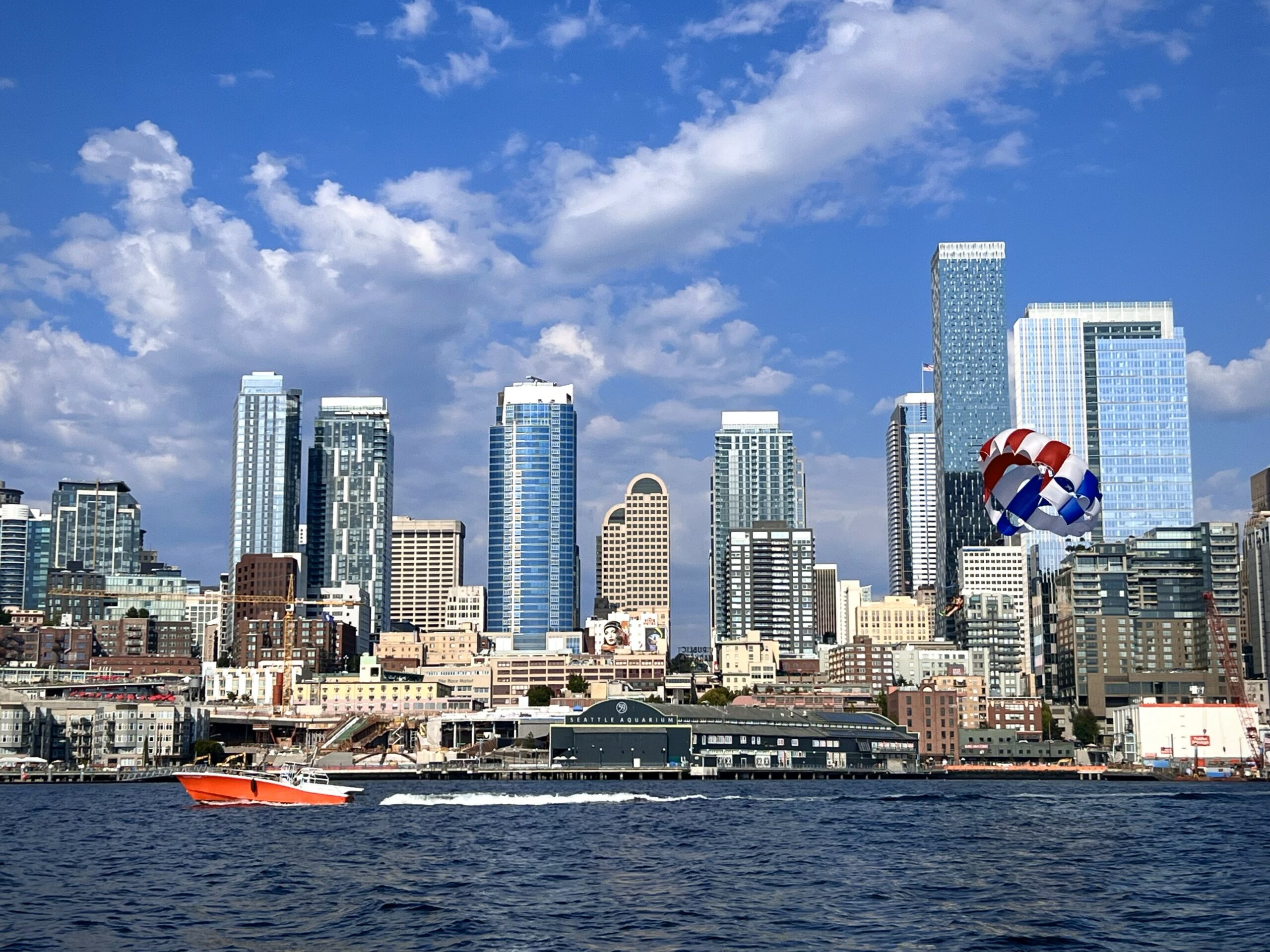 FOR SALE!! 97′ Ocean Pro and 97′ Premium
FOR SALE!!
97′ Premium ($42,500)
Yanmar 6lp/Bravo2 setup
550 hours on engine since complete rebuild (AAA Marine Ventura)
500 hours on outdrive
Just finished the season- boat ran flawlessly
Electronics, gauges, hoses, transom assembly all new in 2022
Fiberglass and deck refinished in 2022
Clutch is starting to go on outdrive; still runs fine- but a slight delay when shifting to reverse- will need attention
Big Pulley Block (allows chute yolk to be pulled in closer to deck)
Includes triple Axle Trailer in very good condition
97′ Ocean Pro ($75,000)
Yanmar 6lp/Bravo2 setup
500 hours on engine since professional rebuild
Less than 50 hours on Bravo2x outdrive
Could use new carpet or non-slip deck paint
Seats in fair condition (no major flaws)
Transom assembly like new
Newer model CWS winch (brand new spare pump available)
Currently 6 passenger, but previously had COI. Still have the drawings to expedite the process turning into 12 passenger
Previous owner/mechanic took care of this thing like an airplane mechanic and added custom modifications that make it even better than most similar models
Runs like a Cadillac
Includes triple Axle Trailer in excellent condition
Business Opportunity Available as well.
Selling boats/business for personal/family reasons.
Happy to provide 2023 earnings for serious inquiries only.
Also have chutes, harnesses, wranglers, sea snails, triple bar, etc. for sale separately or potential package deal.
Price: Premium $42,500; Ocean Pro $75,000. Both Boats: $105,000
Custom Chutes Inc. 1218 50th Ave Plz West, Bradenton, FL 34207
Curtis Clark's Direct Line: (972) 250-6700
Lee Abbott's Direct Line: (941) 713-8463
Custom Chutes Inc. is a parasails equipment design and manufacturing company with heritage of experience dating back over 45 years. Custom Chutes' design and manufacturing team has developed a reputation for the highest standards of excellence and we remain the largest builder of parasail equipment not only in the USA but worldwide.