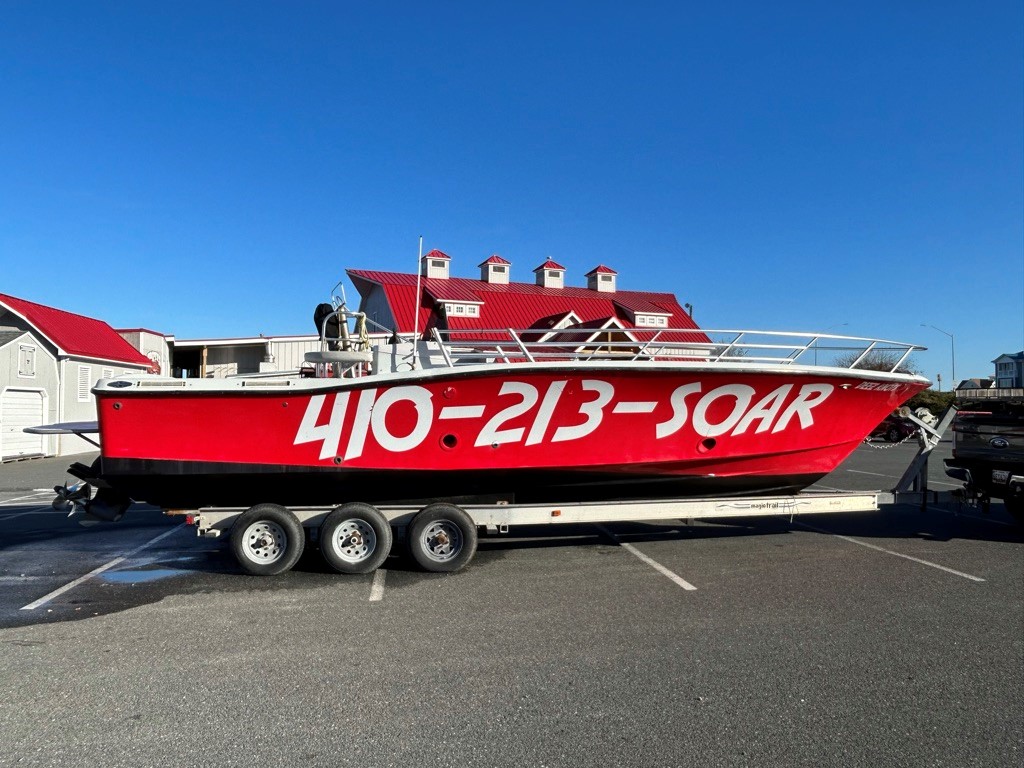 For Sale!! 2006 Ocean Pro by CWS
For Sale!! 2006 Ocean Pro by CWS
Location OC Maryland Volvo Penta 340!
EVC 2 (newest generation).
Re-powered in 2022 Engine & Drive 1,012 HRs.
12 passenger – 1 master – 1 crew.
Bottom was sandblasted-painted w/ 2 coats of barrier & 2 coats of bottom paint @ end of season.
Surveyed in May 2023-Copy available upon request.
Operational during the summers in Ocean City, Maryland.
Radar arch was cut off the boat to accommodate for location.
Stainless Props.
All the requirements for a COI vessel is included!!
Call Greg at 808-829-0202
Price: $135,000.00 or OBO
Custom Chutes Inc. 1218 50th Ave Plz West, Bradenton, FL 34207
Curtis Clark's Direct Line: (972) 250-6700
Lee Abbott's Direct Line: (941) 713-8463
Custom Chutes Inc. is a parasails equipment design and manufacturing company with heritage of experience dating back over 45 years. Custom Chutes' design and manufacturing team has developed a reputation for the highest standards of excellence and we remain the largest builder of parasail equipment not only in the USA but worldwide.