OP Lower Winch Post 4-Way Roller
Due to the aggressive nature of the knot stopper/knot breaker of an Ocean Pro on the towline, we have developed a lower roller unit to replace it. This increases the towlines operational life by lowering the wear on the towline, this can increases it up to 6 months of operational life.
The 4-way roller is design to fit old and new style OP winch posts, it first requires the removal of the old knot stopper and cleaning up of the end of the post. I can be fitted quite easily in 3 -4 hours and because the towline is only coming in contact with moving rollers it will decrease the towline wear massively and cutting down the potential of a towline failure. Some operators have even stopped needing to use coated towline and if need it will still work as a knot stopper.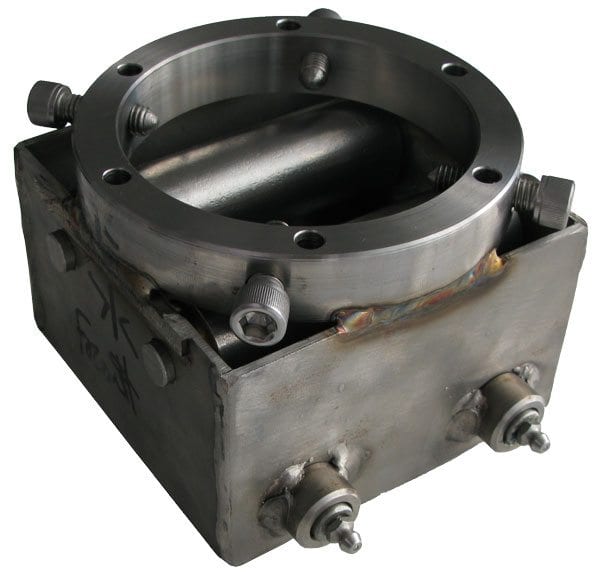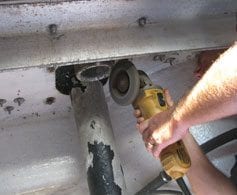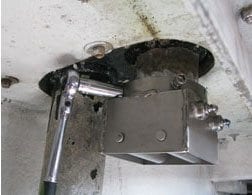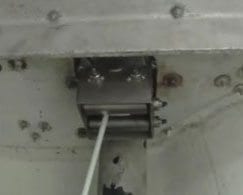 Custom Chutes Inc. 1218 50th Ave Plz West, Bradenton, FL 34207
Curtis Clark's Direct Line: (972) 250-6700
Lee Abbott's Direct Line: (941) 713-8463
Custom Chutes Inc. is a parasails equipment design and manufacturing company with heritage of experience dating back over 45 years. Custom Chutes' design and manufacturing team has developed a reputation for the highest standards of excellence and we remain the largest builder of parasail equipment not only in the USA but worldwide.